Forgotten kingdom (also called Lost kingdom) is a dream location in the Valley of Watery Mists.
It contains a variety of structures that can be restored for income. A special resource are castle ruins which can be broken down with the magic firework.
Area
Unlock
open the dream
Wanderer's Hut:
5 + Lv10
entire area
already unlocked
Each of the structures once complete act as a Functional decoration, except the ladder to the Citadel, which becomes a non-functional decoration. The functional decorations provide a variety of items including Coins

, Fantasy
, Guest fantasy, Diamonds

, selected worker food (

,

,
), various collection items and other random warehouse items with a 24 hour bonus period. The Citadel itself provides 1 Lunar crystal

as well as random currencies.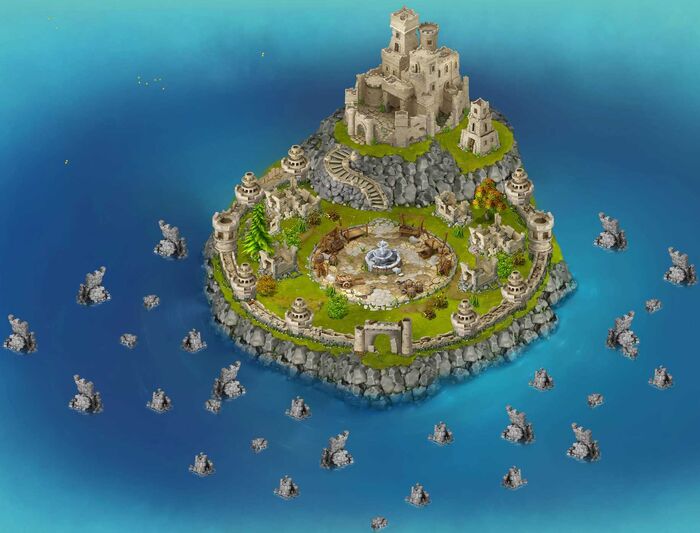 Structures
Edit
Structures present in this dream are:
Castle gate
Castle wall, 9x
Watchtower, 8x
Castle tower, 2x
Market
Dwelling house 1, 2x
Dwelling house 2, 2x
Dwelling house 3, 2x
Ladder to castle
Bell tower
Citadel
Dwelling houses and Market
Edit
Upper level
Edit