The information on this page was taken from the Plinga Knowledge Base , which has all kinds of useful information on all Plinga games . 
The friends management system in Dreamfields allows you to have up to and including 300 friends on your account which you can manage as you please. This system only exists for the Plinga partner websites which show your friends list above your game (as shown in the image below). 
You will find the friends management button above your game: When you click on this button, you will be directed to the Friends Management menu.
There are 3 tabs which you can select in this menu: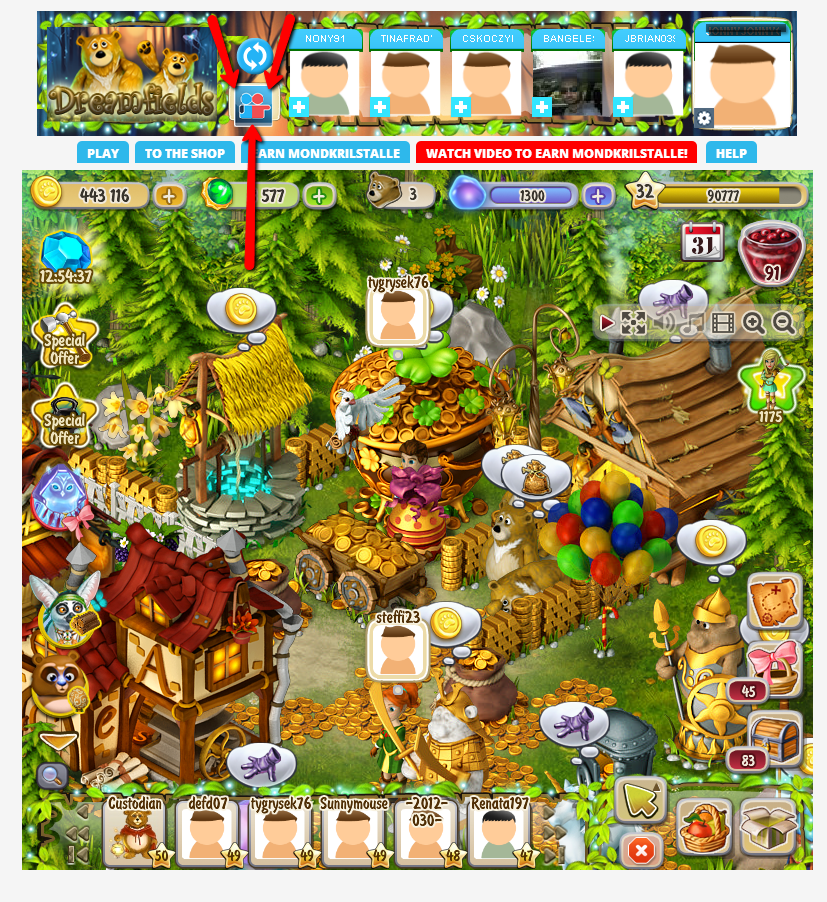 Invite (Which allows you to search for friends usernames and invite them) 
Accept (which allows you to decide on your friend requests)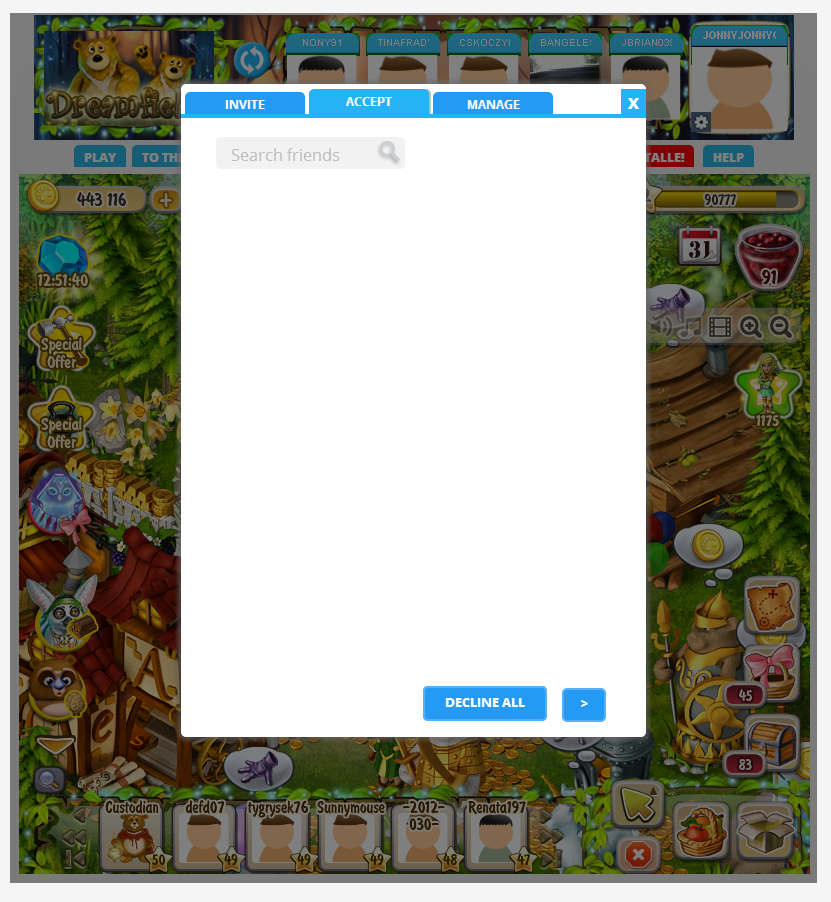 Manage (Which allows you to see all of your friends and delete them if necessary)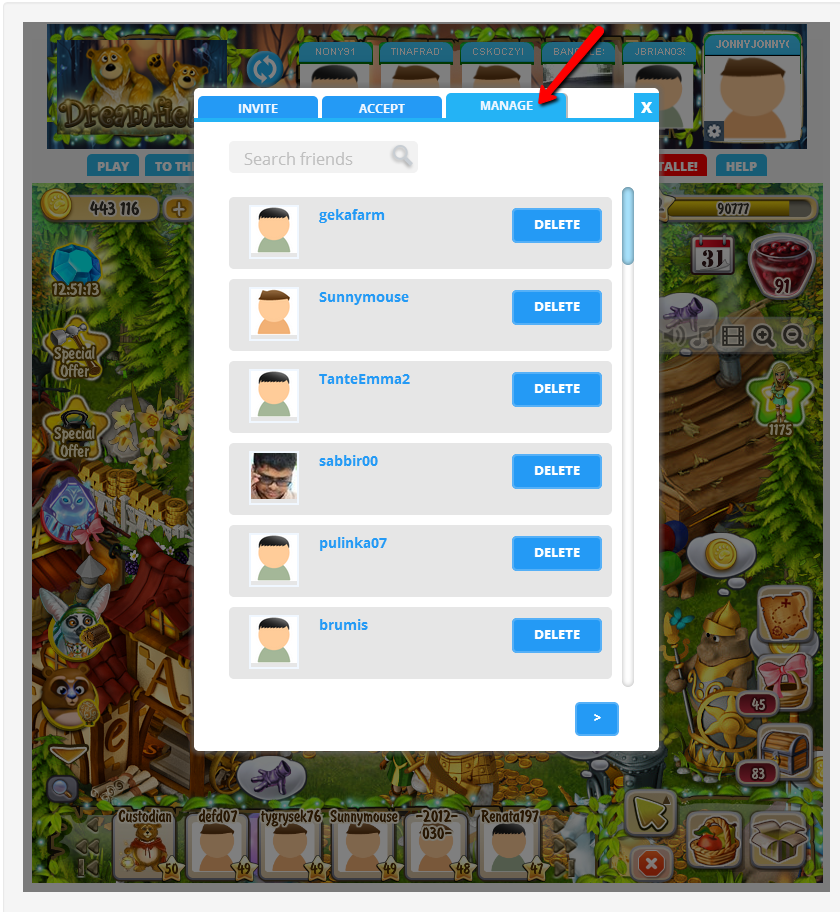 As previously mentioned, the number of friends you can have is limited to 300. If you have reached the limit, you may want to clear up your list so that you can add more people.
Ad blocker interference detected!
Wikia is a free-to-use site that makes money from advertising. We have a modified experience for viewers using ad blockers

Wikia is not accessible if you've made further modifications. Remove the custom ad blocker rule(s) and the page will load as expected.